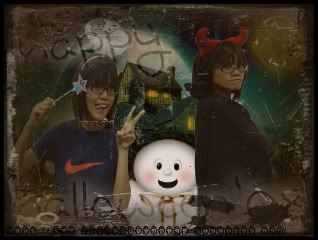 Every year I was hoping that I could celebrate Halloween. Well, not exactly celebrate it but just dress up and go partying. Sounds fun right? But every year Halloween bumps into exams. Zzz~
If there were no exams i think tonight I'm already in Scarlet partying the night away. Ladies night mah right....
Next year hopefully I had a chance to party on Halloween. So that I could dress in some costume like always wanted to. I always wanted to dress as an angel or something with wings.
What about you guys? Ever dreamt of celebrating Halloween? What do you wanna dress up as secretly?
Well, just a short post today to wish everyone....