Hello~~~~
Today I'm going home again and will only be back to KL on Monday evening so again I won't be blogging over the weekend.
Before I'm gone, here's the photos of my coursemates and I having fun at our lecturer, Mr U-Jin's house. He called us over for CNY but we went only recently. Didn't blog about it coz well, I don't know why.
Here's the link:
http://www.facebook.com/home.php#/album.php?aid=96720&id=721453503
And three stupid anigif file for you guys to see: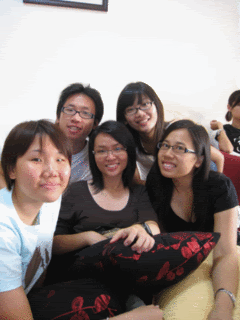 Anyways, have a wonderful long weekend.
Tata~~~~