Hello~~~~
Sorry it took me so long to update again. Coz the line is like shit ok? Wanna upload to photobucket also damn susah.
Anyways...on the day I hand in my thesis, it was a mixture of happiness and I felt so touched. The moment the aneh (brother) gave me the hard cover version of my thesis, I saw the golden letters on the thesis, I was near to tears. You guys have no idea how much tears and sweat I've put into it.
Here are the photos of my housemates and I sending in our thesis to the office. Super excited nie... Haha~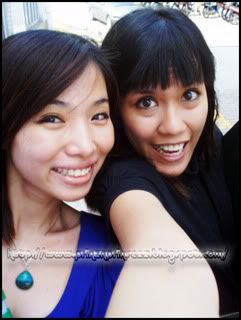 Chooi Yin and I...over-excited kao kao. We were almost like running to the office to send in our thesis. Wahahahah~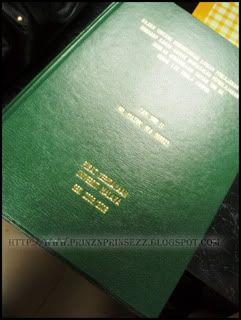 Shiu Li's thesis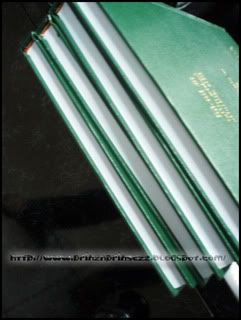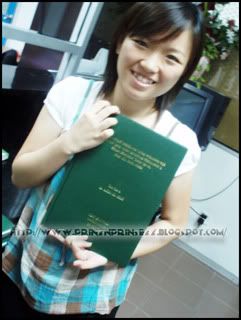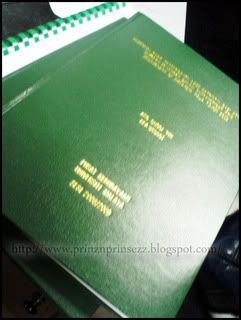 Chooi Yin's thesis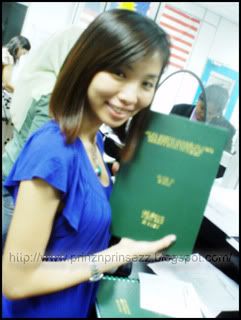 Didn't take Esther with her thesis coz she was settling things before this. Just one of her with her thesis.