Last day for Taklempong class.
Pak gave us a talk about life and it touched me a lot. :)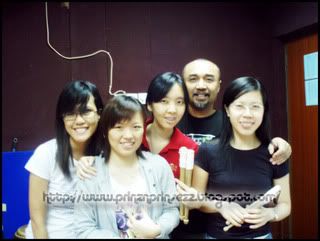 Music department students who took Taklempong: Moi, Shiu Li, Emma and Wendy. OH mei sann took this course to but she's no where to be found.
And each of us took photo with Pak individually.