Internet just habis credit. Super unlucky. Tu lah... too poor to get streamyx. T___T
So bila I can online I'll post photos la k?
Today I'm at Jacy's. Thanks Jacycy...wtf. Haha~
Day 2 of road trip at Melaka and we went shopping in town. Woots!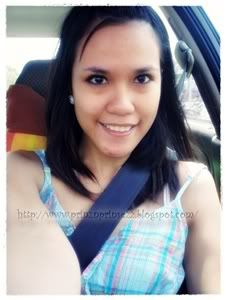 I love my make up and how I looked on that day. Its was nice make up, nice hair and nice face day. Such a wonderful day... lalala~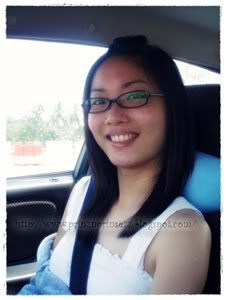 美女Esthie...hehe~ must ampu or else next time she doesn't wanna fetch me to other road trips.
But yea...when I'm daring enough to drive, i promise Penang.
Everybody is into sailor-ish look. I want to but no shopping till i'm financially stable. T____T
We went shopping in two malls. No pictures coz we were too crazy at that time.
The truth is we only went into a couple of shops. We spent like an hour in DFO choosing tees. Haha~ Then another hour in Daiso which was like madness. I love Daiso and everything so Jap in it. Its like my fave store now.
After buying stuff, we went to yam cha in Pearl.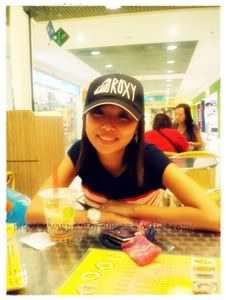 Chooiyin and the cap she bought for her sis at Roxy. It was 50% off and damn nice...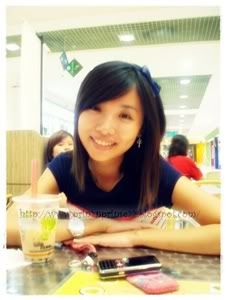 Without the cap
I let her to take so many photos of herself in my camera coz I'm gonna miss her like mad so I need her face in it. Hahahahahaah~ Happy not?
After yamcha-ing and shopping a little more, we went to the Portuguese Settlement to have dinner with my parents.
If you have not been to Portuguese Settlement, you might know how scary are the food hawkers are. Once you stop your engine, they will rush right over to your car and as if you were so super important, they will welcome you to their stalls.
We were attacked but we pretended as though we were just there to take photos.