Hello I'm back.
Yes, I see you fans out there and I appreciate it a lot. Love you guys a lot lot. *smooch*
Streamyx had been registered. Thanks to Ah Teck. But had not been fixed. Zzz~~~ But soon so don't you worry.
For now let's continue with the road trip's story while waiting for streamyx to be here.
Anyways in the last post I said this post will be about KL d right? So sorry coz I mixed up. We were still in Melaka. Hehe~
So here's 3rd day.
We decided to go have some chicken rice balls.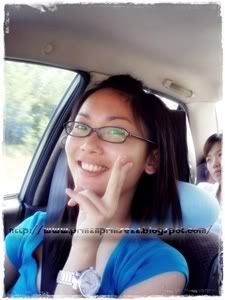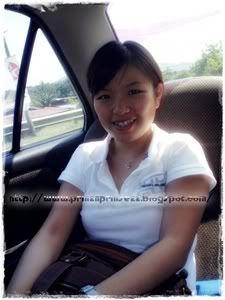 If you guys had been following the road trip's posts, you might realize that as day go by my hair is tied up more than the day before. (
Day 1
,
Day 2
) That's coz I didn't wash my hair and it became oily. So I had to tie it up. Hahahahahaah~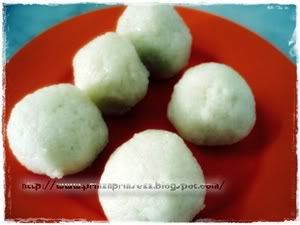 Chicken rice balls yang sedap sedap sedap....are salivating???? HAhahahahahaha~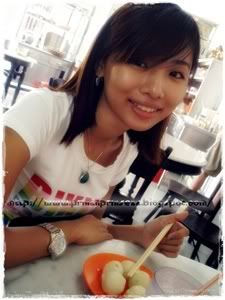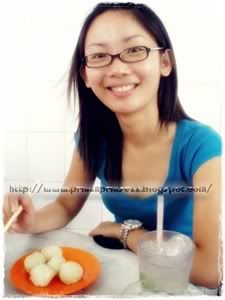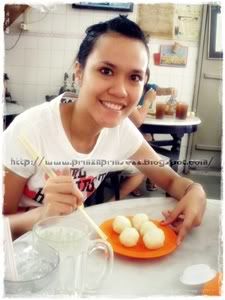 Then we walked around Jonkers for few hours getting souvenirs and stuff. It was effing hot k? But we just walk nie... Damn geng sial. I'm so proud of all of us.
No photos coz too hot d. Not a good time to stop to camwhore or whatever.
We finally stopped at a chendol stall for a break.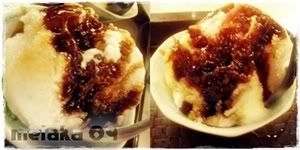 The fabulous chendol stall that I loved so much was not opened on that day. So we had to have this which was not as good. But never mind la...better than none.
Anyways, this is just one new weird thing about me that you guys should know. I love to drink chendol drink but I hate eating chendol. So like if I order the chendol above, I would drink everything except for the green-ish/jade colour thingy behind.
People asked me to tell the seller: "Uncle, one chendol without chendol" but I was afraid the uncle was going to slap me. HAha
So there you go...another weird but true. Hahahahahahah~




The fans we bought coz the weather was really damn hot. From left to right: Mine, Shiu Li's and Chooi Yin's ridiculously cute fan.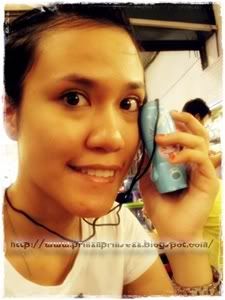 Thank god for fans....

Anyways, the fan's batt damn lousy lor. Few days later no habis d. Pffft~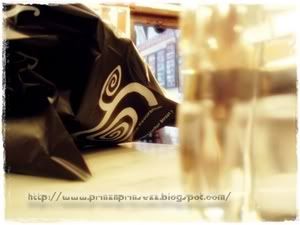 Chooi Yin called this the artistic shot. Hahahahhahaa~
I don't see anything artistic 'tho. Do you? Its just a plastic bag with a bottle of water.
I am totally amazed with Chooi Yin coz no.1 she sure had guts to buy something like this now that she's like 20+ (no i wont reveal your age dont worry...hahah~) and no.2 she had tonnes of guts to use this up and down Jonker street now that she's like 20+. Did I say that her 20+ is like on they way to mid-20s?
Another look at her ridiculously cute hello kitty fan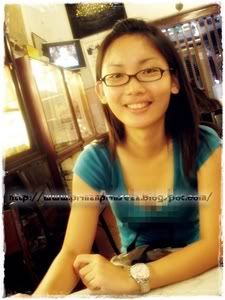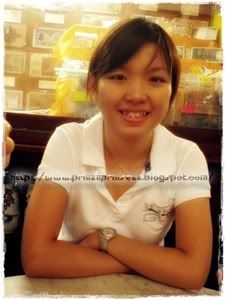 Missing them effing lots and no people I longer cry at night thinking about crazy nights we had. But those memories will not fade coz they are the best.
Later that evening, we left Melaka and went back to UT for night stay. So this ended our road trip in Melaka.
And no this is not the end of the post. Now its time for the buys... *excited*




Bought this baby yellow tee with cute lil prints at Jonkers

There's this shop in Jonker selling clothes that are quite trendy and most of them are imported from Korea and Hong Kong. I bought this tee there and its from Korea.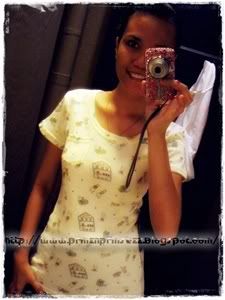 The material is actually quite thick and very comfortable texture. Its worth every RM29 that I'm paying.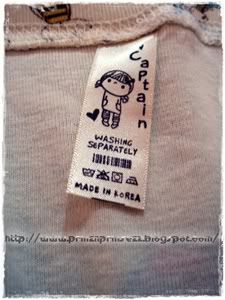 Actually the clothes in the shop are quite pricey la... Like a dress could cost up to around RM80. But I think its quite reasonable in terms of the texture and material and the design.
Do check it out if you're in Melaka. Its one of the Jonker Gallery they have along the whole street. I forgot which one. Haha~ The owner told me that they bring in new stock every Thursday. So do check it out.




Then in another Jonker Gallery I bought these earrings. Damn nice can? And its only RM10 for three. I love cheap earrings (and maybe that's why my ears are half the time red).
On the way back to KL, we stopped at the Over Head Bridge Restaurant to get some snacks and being all shopaholics we stopped by Al-Ikhsan to shop for a bit and guess what? I managed to buy something in that few minutes time. Hahahahhaha~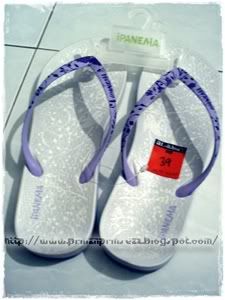 Very comfy pair of Ipanemas
Esther was one of the worshippers of Ipanema and had been convincing all of us to convert. I was wearing Bata slippers before this and Shiu Li was a all time Vincci fan. SO I decided to try it. And trust me once you stepped ground with Ipanema, you'll never turn back.
But to those who worships Roxy slippers, please continue worshipping coz they are just as good as Ipanema and almost better.


So cute and girly right? With flowers and sweet colours...me loving 'em. :D
Well, that's the end of the Melaka road trip post. Next up will be KL half day trip.
My twitter is up at the sidebar. Do check it out and don't leave the blog coz I'll be twittering often.
K la... See you guys in the next post.
Tata~