Like I said this week is the awesome wedding week. And prinznprinsezz will be doing a week of specials till the day of the wedding. Yay!!! And look at the new header...its so wedding-ish. But its gonna be there for one week nie la...
Anyways, why am I so excited right since its not like my wedding. But hey its like the first wedding of my closest friends so I'm like crazy. Its like the wedding of the year!!! Of course its exciting.
Ok, so today's topic is what I'm going to wear for the wedding. Its supposed to be a hush-hush surprise till the day itself. But I needed some suggestion on it so I decided to post it up pre-wedding.
The prob i'm facing now is I can't decide whether to wear a clincer with the dress or not.
So I took a picture each of the dress with and without the clincer.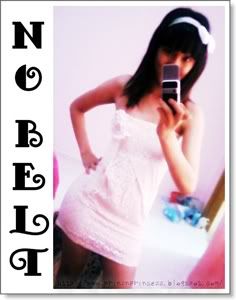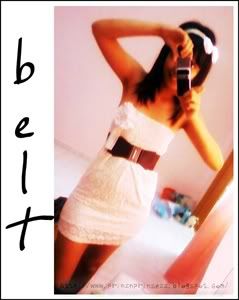 So the question is simple...please vote and tell me whether to wear it with a clincer or without. If you are kind enough, leave a comment and tell me what do you think of it or any comments la.
I'm wearing stocking underneath the dress at the wedding coz my mother was shouting at me when i showed her the dress: "My goodness!!! So short the dress!!!! Wait all the elders complain then you know. Wait your dad scold then you know...etc."
And during the ceremony I had to wear a cardi on top coz I'll be playing the violin and my mum said its rude to show your armpit. Haha~
So darlings...VOTE!!!

Tonight they are having the wedding rehearsal!!!! T_T That's my cue. I had to play the Canon in D tonight and I haven't been practicing since the day I had diarrhoea. T_____T. Gotta go practice like mad now.
And I have a hair appointment today. Yay!!!! Super straight hair here I come. No more jokes about weird looking curly roots.
See you guys tomorrow then.
Tata~~~~