Just got back from shopping at Jusco. Bought some stuff that is needed at home. Found a pair...actually two pairs of shoes that is suitable for the wedding next week. But not in my size. T_____T Have to go to other branches to check out it got. Or else I have no shoes to wear for the wedding.
Anyways, next week is the wedding. So next week everything will be about the wedding preparation. Coz needed some help from you guys for some suggestions.
For now photos from last two week's Parents' Day celebration. I don't really know what's the right english translation for the celebration. Coz its called 双亲节. So since 双亲=parents, so its parents' day la right?
Not much photos during the performance time coz I was performing. Just one of my parents performing tai chi-ish dance.
Then after that I "kidnapped" some kids over to camwhore with me. Hahaahhaha~
Look at Bernice's "scared" face taking photo with me. HAhahahaha~ No la... she got a shock from the camera's flash.
After the performance, I "kidnapped" another baby with Sheene to camwhore together.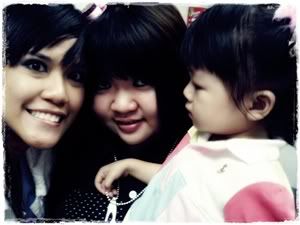 Xuan xuan arh... look at the camera... not me....
HAha~ I guess I was too pretty that she decided to look at me but not the camera. HaHA *not shy*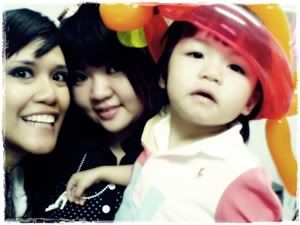 This is one of my favourite photo for the day and Xuan Xuan damn cute. My makeup that day also damn fabulous. Me likey!!!!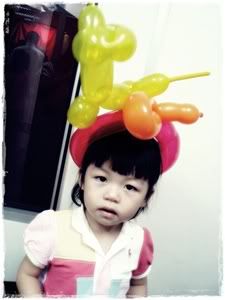 Somebody gave her this balloon hat thingy and she wore it almost the whole time.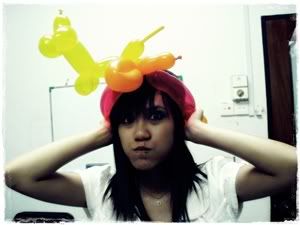 Even I wore it. Hahahahahah~ Don't I look damn cute?

Then the sunglasses madness begun. Our performance used sunglasses as props and then everyone started to put on the sunglasses to camwhore that day.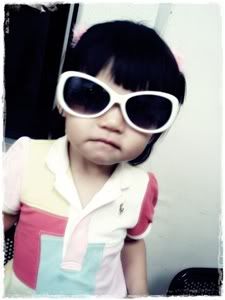 Xuan xuan is damn cute la... tak tahan. She stayed so still when we put the sunglasses on her. HAhahahahahaha~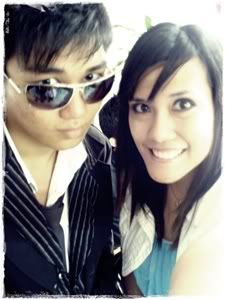 This was taken during lunch. And Kelvin here acted as my 败家仔(useless) son in the performance.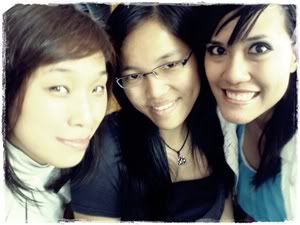 Three of us who are in charge of putting up the drama together: JAcy, KAylyn and moi
From this point onwards, its all about the sunglasses. Hahahahahah~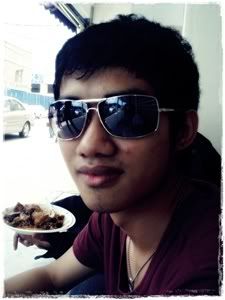 Paul Micky (so gay the name) with Jacy's sunglasses
Paulie was saying he doesn't like the name we gave him (which was PAulie) coz it sounded gay but guess what he gave himself one super gay name in Facebook and Twitter which was Paul Micky. Hhahahahahahahaha~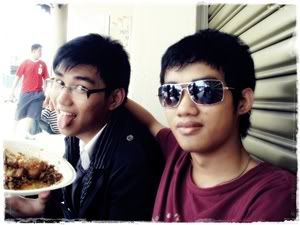 The gay with his bro who goes by a super anime name, Kurosaki Tsubasa Mok. Something like that la... LAzy to remember all their lame names.
Ok... prinsezz is not lame ok =p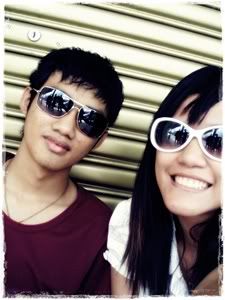 Tried camwhoring with Mr. Paul Micky but tak jadi. My camwhore skill is slowly failing. T_T
He took this and I have no idea he did it on purpose or he is failing as well like me.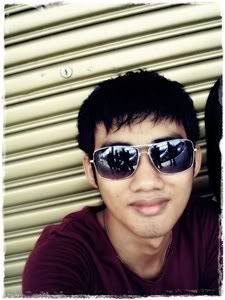 This moron purposely didn't put me in the picture. Sial punye budak. I loaned him the camera to camwhore like mad and he did this to me. T_____T
And yes, this post should be called Paul Micky's camwhore moment coz after this u'll see more of his face until you get sick.
So its like a competition for camwhoring between me and him.
Dorcas vs PAulie...*ding ding* START!!!




Paulie 1, Dorcas 0
Paulie 2, Dorcas 0
Gosh!!! I just realized he grew some janggut. GROSSSSSSSSSSSSSSSSSSS!!!! What is wrong with these young people. LAst time yuyu had misai now he had janggut???
Paulie 2, Dorcas 1
Love Jacy's sunglasses. Would probably go get one like this soon. But already have 2 so er....see how la..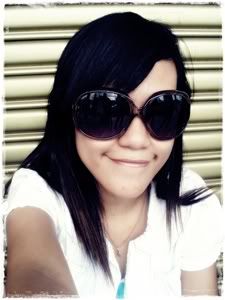 Paulie 2, Dorcas 2
This is also Jacy's. She has like two sunglasses, like me la... Different baju wear different sunnies la right babe?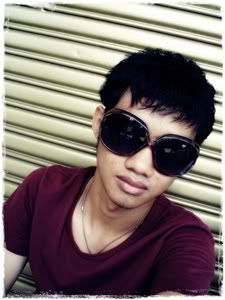 Paulie 3, Dorcas 2 (Hello pajat hitam...hahahahaha~)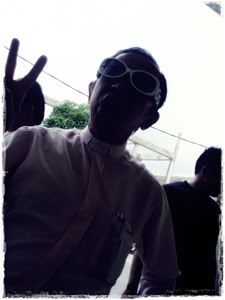 PAulie 3, Dorcas 2 and Pastor Lim 1....hahahahahahhaha~
Yea that's our pastor who happened to pass by when we were gila-ing with the sunnies. So he joined in the fun. AHahahahahhaahah~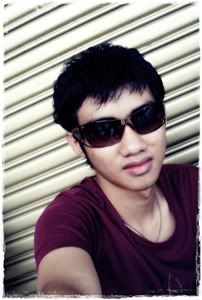 Paulie 4, Dorcas 2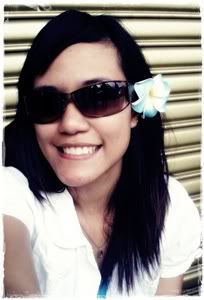 Paulie 4, Dorcas 3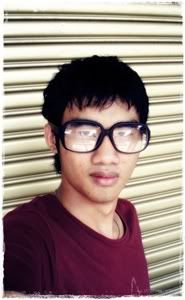 Paulie 5, Dorcas 3
Nerdy specs which belong to JAcko. Doesn't suit you la Mok. Damn ugly.
Ok enough of the stupid lame competition. Let's move on to something more interesting. Like pretty girls...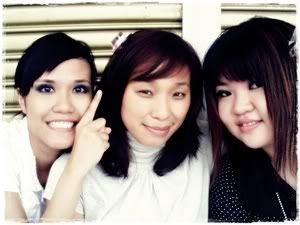 Gosh!!! I love my makeup that day. And Jacy's looking so sweet as usual. Love her hair colour. Can't wait for my makeover next week or on Friday. Oh and I thought Sheene to do the exactly same makeup as mine. Not bad also right?