Hello~~~~
Today is a very tiring day. Hahahahaha~ Why? Coz I posted up two cheat posts which are backdated and also this post. Which means I posted three posts in one day. Call me geng. If you're wondering, the other two post are
Rehearsal
and
Getting My Hair Done
. I had to do this coz the week was unexpectedly busy. Coz I was sick before this so I had to replace classes and also attend this performance class organized by my piano tutor. Performance class is like forum back in uni but more relax and we don't have to play from memory. Yay~~~ My Prelude no.6 by Bach was okay la... Haha~
Anyways, I bought a pair of new heels for the wedding. Yes, any event could be turned into a reason to buy something new. Hehe~
I had no shoes that goes with the whole wedding theme I'm going for. I was looking for it online coz I seldom go to shopping in Melaka. Coz its damn far to go all the way to town. But nothing looks nice. So I made mama bring me shopping no matter what. Or I'll whine like a cat.
I found the best pair in Vincci. Actually two pairs but I could only get one.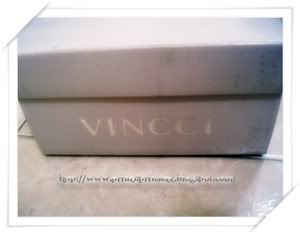 For the first time, I paid for my own shoes. And gosh!!!! It was exciting. I'm gonna earn like mad to buy more buys on my own from this moment on.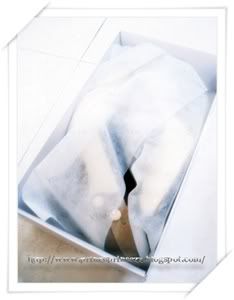 Its not white entirely. Its actually off white. But the lighting made it looked so so white.
Its also my first pointed pumps. Super excited to wear it. Hopefully it doesn't hurt much la...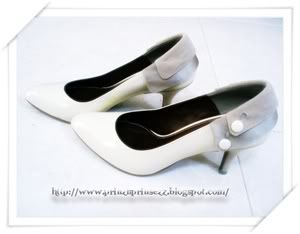 I love the cuff like thingy at the side of the heels. It was one of the reason why I bought this instead of the other pair.
I think I'm gonna look awesome. *tak malu* I mean everyone is like competing to look their best at the wedding. That's the nature of us girls right? I mean why spend so much money just for this night? Just throw on some old dress or shoes or whatever.
The wedding is one day away and the excitement is peaking. Tonight it'll be the traditional bachelor open house at Han's and I'm gonna be there to take photos. Excited!!!! Then the 姐妹 (jimuis) are going to stay over at my place and leaving to Muar early tomorrow. Super super excited.
So see you guys after the wedding I guess coz I'm gonna be busy from tonight onwards.
So see ya.
TAta~