Hello~~~
I was bored and I decided to do a post on makeup tutorials.
Not that I'm damn good at putting on makeup but I'm learning and I hope to teach people what I learned.
Today I'm gonna show you guys how to do this makeup that I learned from Vivi Magazine. Its called Savannah Grounds or in chinese, 沙漠土地. Its a very easy brown shade eye makeup that every one can do it.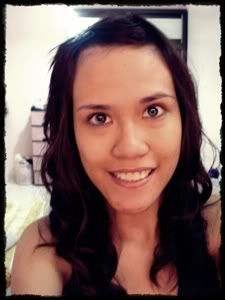 Before anything was applied
First step in doing makeup is giving your face some foundation. This step is crucial coz if you have uneven skin tone like mine, this will help you even it out.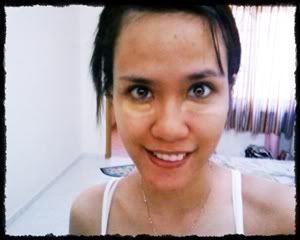 First thing to do is to conceal your dark circles and pimples...etc. Choose a concealer which is a tone darker than your skin tone. Not lighter ya. Remember!!!
Put it under your eyes, on your nose (to make your nose look higher), sides of your nose and the sides of you lips.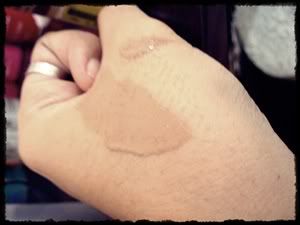 Now for foundation. Same as concealer, choose a shade darker than your skin tone.
Put on all of these points. Which are on your forehead, both your cheeks, on your nose and on your chin.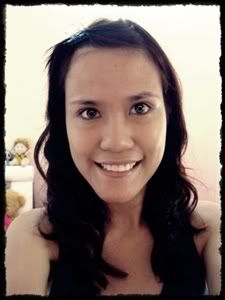 Even out and voila! My skin looked so even... =)
Now for the eye makeup...
First step is to line your eyelids (the place nearest to your eyelashes). Pardon my bad lining.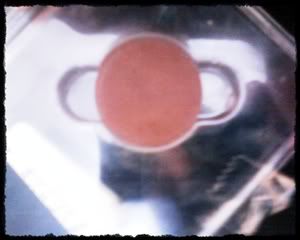 This is Estee Lauder's Chocolate Eyeshadow. You can use any other dark brown for this.
Put this brown colour all over your lids, from the crease of your eyes to the eyelashes there.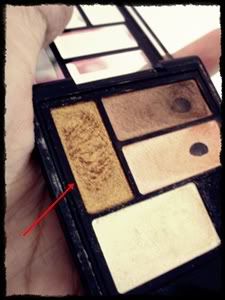 This is Kate's eye shadow. I forgot the name for this 'tho. Choose a gold eyeshadow la...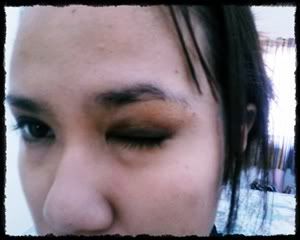 Put it right below your brows and then blend with the dark brown that you had on just now.
Its better if you use a blending brush. I don't have one so I used my fingers.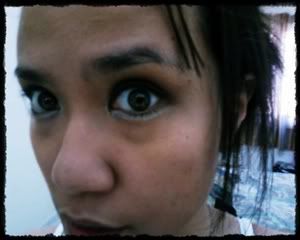 Use a thinner eye shadow applicator and apply it under your eyes like in the picture.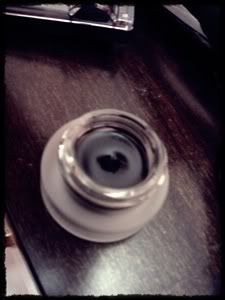 This is my latest addition to my makeup collection. Its a gel eyeliner from Maybelline. Wanted to get a Kate one but its more expensive than the Maybelline one.
At first I thought it was difficult to apply but damn easy way... and it dries up damn fast.
Draw a line like this
It looks really natural and could go with any look at all.
Do try it out ya...
Will do more post about makeup next time round when I'm bored. Haha~
See you guys in next post.
Tata~