Last Sunday, Sinren graduated and here are some of the pics cousin Wan An took. I didn't go coz I had to work. At least there are photos for me to see.
Proud of you, ney... =)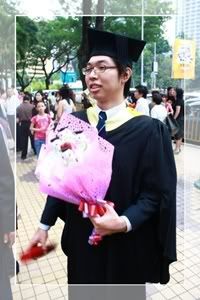 PJ Logos people went and gave him flowers. Thanks guys. =)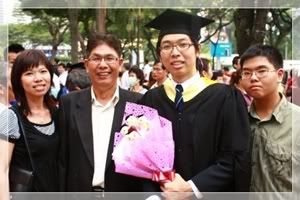 Mummy, Daddy and lil bro. They must be damn proud. =)
Mummy looked so pretty that day.
*hug*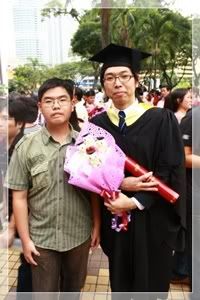 Hahaha~ Why lil bro's face damn funny? Unwilling to take photo with kor? Hahahahahahah~