Youth Sunday is an annual event at church where members of our church's youth fellowship take charge of the whole Sunday Service. Of course lots of hard work and havoc is installed coz we are not pro in this sector yet and also there's a lot of new fish doing new tasks this year.
Jacy was the worship's chairlady. First for her and she had a trouble with her tooth. She feared her tooth might bring trouble in midst. But thank god everything was ok.
Jack was leading praise and worship for the first time. And eventhough he had some probs during the p&w, it was good.
As for me, it was my first time leading our mini choir. Scary but fun. Gonna learn up conducting soon so I can help in the choir next time.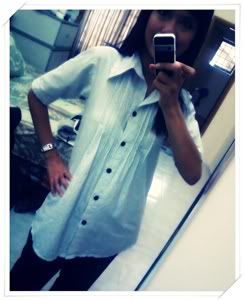 We had to wear formal so I wore a bf tee. Coz my formal clothes are too formal. And I can't stand its "formal-ness" (Drama Queen Syndrome).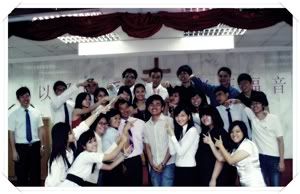 This was a day before CY left =)
Went to OldTown after that to have lunch...played with multiple shots again... Zzz~ Is anyone bored of it yet? But its so funny. How can you be bored with it right?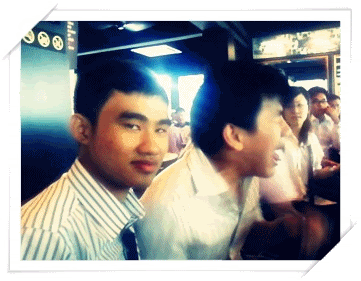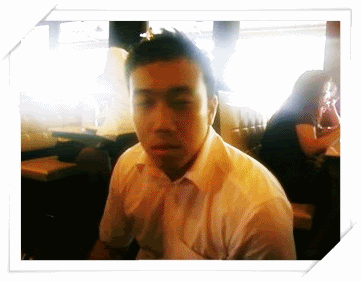 HAhaahahahahahahhaah~
Ok la. Gotta go.
Meeting up with the gang later.
See you guys soon.
Tata~