On Mooncake Festival (3/10), my family decided to host a steamboat dinner and asked The Sohs to come over. So they came for a dinner then for a night of drinking. Well, I couldn't drink coz I'll get rashes. So only the elder people drank.
Clockwise from top left: Dad and Mum, Auntie Kat Chin calling Williang, Me and the ancient steamboat pot that we're using.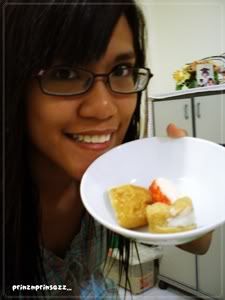 My goodies....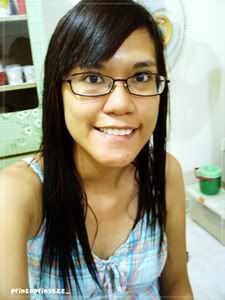 Yea... this is me without makeup and wearing the doopey specs. After work so no mood to doll up.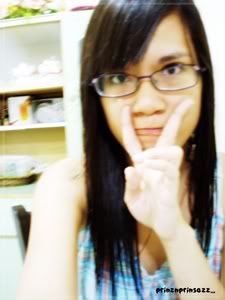 After the dinner, Sinren came over and we went out to search for mooncakes to eat. But unfortunately, we were too late. So we went window shopping then cake eating and ended the night.
The End.
LOL
As you can see my life is going down the drain. Its so boring I think no one wants to read my blog anymore. So I've decided that I'm gonna start doing the Project 365 which many people are doing. A photo a day for 365 days.
I won't be starting it today 'tho. Gotta start tomorrow.
K la... See you guys tomorrow with Project 365.
Ciaoz~