Every Monday, everybody might already know that, its my break. So on Mondays, I'll like to put on a mask and give my face a lil spa.
Here's what I do on every Monday...
Start the mask routine with a lil of facial scrubbing. Haha~ Totally blurred out coz of the scrubbing.
Took this shot using timer shot. Hehe~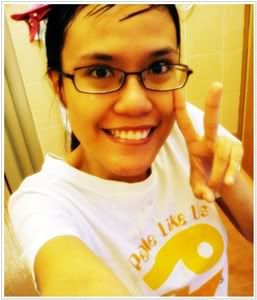 1st mask that I'll be using would be the nose mask to remove black heads and white heads and whatever heads there is on the nose. LOL
Fifteen minutes was unbelieveably long huh? LOL. Lots of time to camwhore.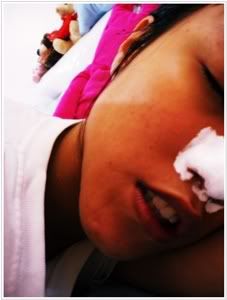 Peel off (its a peel-off mask actually) the nose mask and clean whatever that is left... Clean clean nose!!! I think it was shining...like Rudolph. Haha~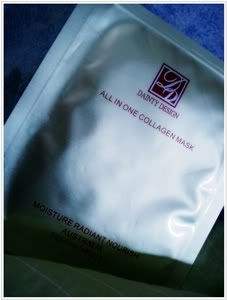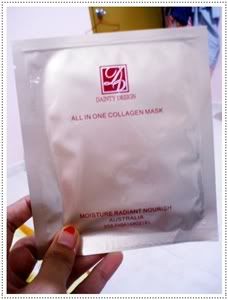 My cousin gave me this mask. She's selling it. Anyone wants a catalogue? Get it from me.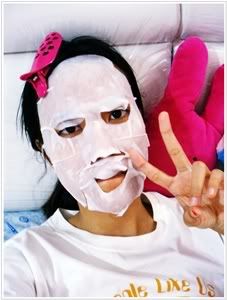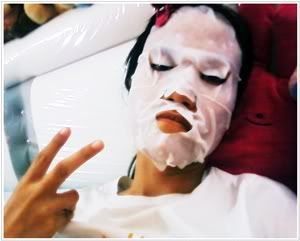 LOL. Ugly masked me.
Yea... that's what I do basically. Sometimes I skip the nose mask. Coz my mum said that its not good to use peel-off mask too often (as in those you have to pull hard to peel off la...). It enlarges your pores.
Weekend is about to end. Seems like its very short this week. REally very short.
Shanshan's garden party was....nothing special. Mooncake festival was...nothing special. Just was happy Sinren was back and could spend some quality time with him alone. I love that.... But he's back to KL and I can't help but starting to miss him already. See you in two more weeks. Muaks!
Tomorrow I'll be hanging out with Puff and might hang out at the new planetarium. Hope it'll be wonderful.
K la... See you guys soon.
Twilight (the book) time!!! Its seriously awesome. Now I know why people love the book so much. I'm addicted!!! Downloaded the movie as well. Watching it later with mum.
See ya!
Tata~~~
p/s: For the first time after so long, I'm home on Sunday. Haha~