So Friday was working day. I had to get to work like usual before going to Puff's house for her Deepavali open house.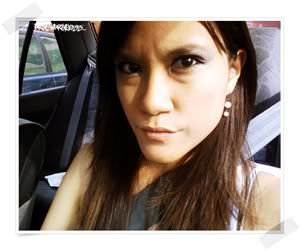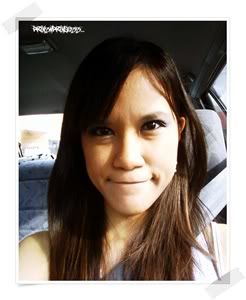 On the way to work
If case you guys can't see, due to lousy resolution. Its Anu on top and Puff at the bottom. Haha~
Ann!!! I want all the multiple shots you took!!!
Thanks for the gift from Sabah gurl...
The last one is my favourite =)
Nope, I did not help at all with the dishes coz I hated doing dishes. Sorry. If you ask me to mop or sweep the floor, I will. Lalala~
And gosh! I looked so pretty in this photo. *tak malu mode*
She even took a censored photo of me. I didn't post it up here coz its really R rated. Haha~ But its up on her facebook if you're curious.
Ann is like the behind-the-scene fella for all of my photos. Hahahahah~
Thanks for being a good sport bout the BFF thingy. Haha~ I think you looked gorgeous. LOL
There was fireworks that night. Puff's bro got it from sumwhere la...
Did you guys had a great time during Deepavali? This was actually on the eve coz I had to work on Deepavali to replace the time I couldn't make it. Sigh~ But its ok. At least I had fun before that la...
K la... Gotta go... Chaoz~