On Saturday morning, like any other Saturdays, I had to work...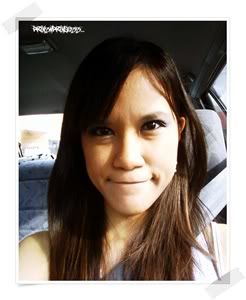 I'm pretty lazy on Saturdays so I do not dress up or put on any makeup to work. I look super different from the day before right? So plain and nerdy... haha~ MAybe I should put on a lil makeup la... Maybe my students won't be as afraid of me like usual. Haha~ But 8am is too early to be awake enough to do my makeup. But I would try one day la... and see if my students will be less afraid of me.
Four students didn't come that day coz it was Deepavali. So I was quite bored and sleepy. Usually I would bring my exam pieces there to practice. But that morning I was too sleepy to function.
So I took pictures of random stuff...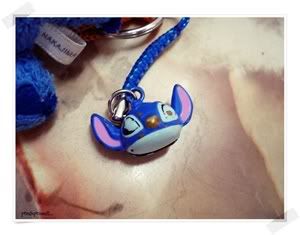 My ugly Stitch bell... =( The eye balls are nearly scraped off and its nose is now brown instead of black. But the bell still works and rings very loud.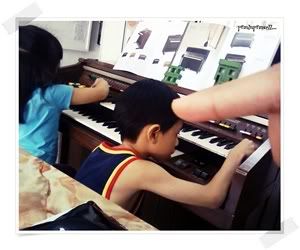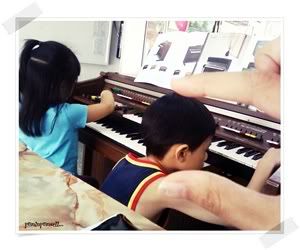 The person that I'm pointing at/pinching is my colleague's son. He irritates the hell out of me. But that day I managed to irritate him to the max. I even made him scream. Hahahahahhahaha~ At last kena scold from the mother for shouting. Hahahahahahahhahahaha~
He's playing with the broken electone. Can you imagine him doing that when I'm teaching? Play silently never (the electone has not sound) but he screams on top of his lungs. Freaking noisy. Feels like slapping him but couldn't. So all I can do is irritate him. And I'm planning to this every week. Wahahahahahahahhahahaahah~
#8 (171009)- Came home from work and mum bought crabs for dinner!!!! Yay!!!!
It may look gross but its super delicious... and sweet!!!
~*****~
#9 (181009)- Dad went to did some upgrade to my bike. Now its much better than before!!!
Actually planned to go cycling but at last didn't. *pout* Don't wanna talk about it.
Anyways here's all the upgrade that dad did...
New seat!!! Coz the old one hurts my butt after cycling. And there's also a new light under the seat. Yay yay yay~~~~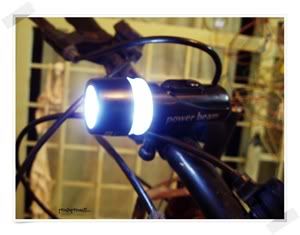 The new light up at the front... I thought the light was not bright enough but I tried it out yesterday and it was awesome.
Thanks dad for everything.... *muaks*
Now the bike needs a new paint job and also adding a bell...maybe a honk...hahahahahhahahahaha~ I've decided to paint it with fluorescent chrome. Coz its damn cool. Will take pics of it when its done.
K la... that's all for today...
See you guys soon.
Tata~