ITS DECEMBER YO PEOPLE!!!!!! I love Decembers. For the reasons: 1) Its the coldest month of the year (I love cold weathers more than hot weathers...like who doesn't right?) 2)Christmas is around the corner. 3)SALES!!! 4)The most important reason its my birthday month!!!
This year I can't really think of how to celebrate my birthday. Maybe because 23 is not an age that I wanna reach. (Scared of getting old syndrom) I just wanna chill my dear ones and friends and do nothing at all.
Anyways, even though I don't feel like having any great celebrations, the presents need to come still. Haha~ Like
last year
, I'm doing this post so that people won't give me things that I don't need and bring to waste to those presents they give me. I can hear Deepa saying: "you ungrateful bitch!!! People give you presents must appreciate k? Don't wanna get you presents d la" Hahahahahahahaha~ She said that to me last year. =p
So here are a list of things I would suggest that you get me this year: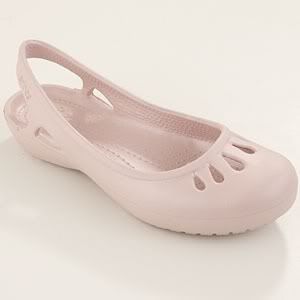 I've been whining the longest time to get a pair of Crocs. Coz they are so comfortable. Its like wearing pillows on your legs. Its like the best shoes that I've tried ever. EVER!
I know might think that they are ugly but I think the
latest collection
is awesome. Especially the variety of colours. Super awesome.
But I have to admit their price is quite pricey la...that's why I didn't wanna get it myself. Hehe =P
2. Merry Cranberry Stuff from Body Shop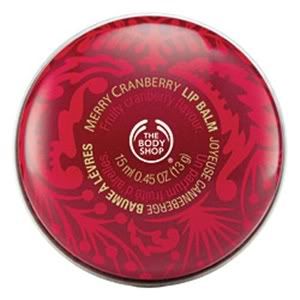 Have you been to The Body Shop lately? The limited edition Merry Cranberry line is the best smelling thing ever.
Even though I love smelling like a flower but the Merry Cranberry smells so good that I wanna have that scent all over me.
I bought the Merry Cranberry Lip Balm for Jacy as her birthday present and the scent is so inviting that I wanted to keep the present for myself. Wahahahaha~
Actually you can buy anything from The Body Shop at all for me coz I love their Skincare/Bath range. Don't you think they are awesome as well???
4. Anything with a D on it
I used to dislike my name a lot coz people tend to pronounce it wrongly and make fun of it. But now I don't. If people can't pronounce it properly, they are just not educated enough =p. And there's nothing funny about my name coz its such a lovely name.
I'm planning to collect stuff that has D on it. I think I asked for this same thing few years back and only got a D necklace from my uni friends (which I love a lot...*mwah*). So if you see anything with a D on it, just get 'em for me. Even if its a lame shirt with D written on it.
If you can't get anything, just write a D on a piece of paper and give me also can. Haha~
6. Euphoria Blossom or Beyond Paradise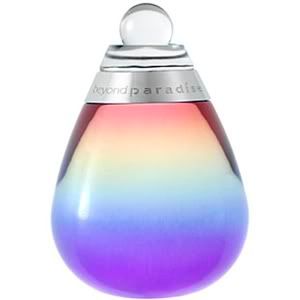 My favourite fragrance in the whole wide world. And I miss their smell so so much. I bet Sinren miss it too right??? Hehe~
I'm looking for stuff that smells good so that I can smell wonderful even if I don't shower. Hahahahahhahhahaha~ Totally joking.
8. Hair/headbands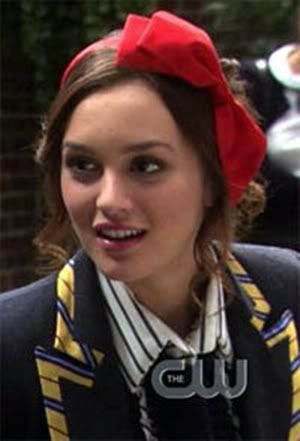 Blair Waldorf craze will not end and neither will my craze for headbands. So in love with the feather one. Can't find it anywhere in Melaka. Anyone knows where? Please tell me.
If you can't find one too and wants to get it for me *not shy*, ask me k? I know a online shop that sells reasonable ones.
Coz they have like the funkiest range of colours. And their application is so smooth and dries up like super fast. Bought one mini set lately and fell in love with it instantly.
Well, that's like the 10 things that I really want my birthday this year. I repeat REALLY REALLY want. So it'll be a big disappointment if you get anything else.
Then there are some stuff that I wished that I could get but probably won't get them coz they are so damn expensive. But I decided to put it in this post coz a girl can wish and hope and dream right?
I want to have a pair of shades from Guess. So nice right? But its so damn pricey. Maybe I'll get it for 30th birthday la... 30 is like so old d. Will I still need a cool shades anymore? Maybe I'll be so aunty that I'll just get shades from my dad's store. *bitter*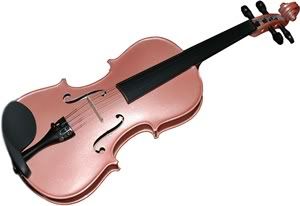 Isn't this the coolest thing ever???? I mean I think clear violins (and piano as well) are cool but this is way cooler. Don't you think so???
Maybe somebody can buy a pink metallic spray paint for me. Then I'll spray paint my violin to this colour. Hahahahahahahaha~
Last but not least, from the
previous post
...the one who buys me this will get the price: ME! I'll marry the one who buys me this. But I don't think anyone would do the "honor". Hahahahahahah~
Anyways, don't take this post too seriously coz its just a fun post to do annually. But seriously...get me these gifts if possible.
For those stuff that I don't want, you can refer to this post.
*link*
Ok la... gotta go watch Alien on tv.
Ciaoz~~~