Hello~
Like usual there's nothing to update about my life now coz its plain boring with no events to go to. So I'm just gonna post up some very outdated project 365 photos.
#75- 241209 Was countdown-ing for Christmas at Wings but it was super boring coz the host was super terrible.
Everything was terrible at Wings. The service, the food...etc. The only thing nice was the atmosphere.
We need to get a new place to countdown this year.
Yay!!! He's finally baptized. Happy lappy.
He had his first holy communion the other day and he was damn funny lor. He said the holy communion bread, which is like some kind of thin wafer-ish thingy tasted like the protein powder he had every morning. He said must be made from that. Then he commented on everything during the holy communion like he's some sort of holy communion reviewer or something. Haha~ Silly boy. Like he had not seen the holy communion going on before.
Anyways for those who didn't know, holy communion is a ceremony we Christians have every first week of the month. It is a ceremony to remind us of the last supper that Jesus had with his disciples and what he said during that time. We had to have the bread and wine (which our church changed to ribena) together.
#77- 261209 Borrowed this book from my mother's friend. Awesome!!!
I always love to play books by Pam Wedgwood. Her jazz and rags books are like the best I've ever played. Wanted to buy this for a long time d but have no idea why didn't.
Anyways, my mother's friend sold this book to me alongside with another book which is also from her. Yay!!!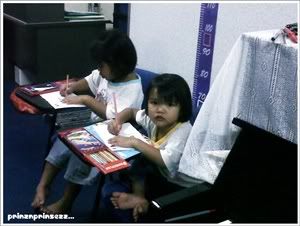 #78- 271209 My new students who are three and four years old
If you wonder why I have so young kids at my piano class, please ask my boss. I told her the limit was five years old and she had to get younger kids. But its fun to teach them now that I had experience with the other two four year old kids I had. I used to get so stressed before facing the four year olds.
Never...I said NEVER skip a week of laundry. This will happen and you will break your backbone just to finish up this whole basket. Coz not all are supposed to be machine washed. I mean most of it can not be machine washed. So I hand washed like six buckets that day. Nearly died.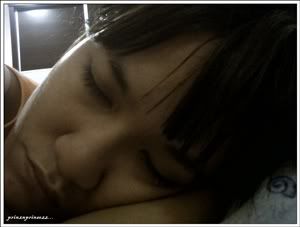 #80-2911209 All the late night sleeps and not enough water drinking finally took a toll on me.
I had sore throat and massive headaches for a few days. I slept very early like 9.30-ish coz I was always exhausted.
My mother thought that I had a fight with Sinren coz I kept hiding in my room but I wasn't hiding I was sleeping.
Took this before falling asleep coz I remembered I had this project 365. Wahahahaha~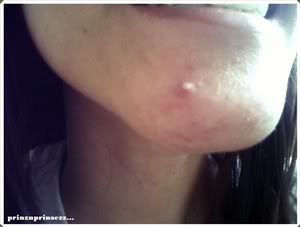 #81- 301209 Sorry it looks gross but this is one of my many breakouts on my face coz I didn't have enough sleep and also didn't care about any facial regime at all. Didn't even clean my makeup properly even though I had an
awesome makeup remover
now. =p
YEah serves me right...now I have to re-save my face now that its super terrible right now. It used to be a little better before December. Now its just disastrous. =(
Look at those eyebags. I think I can store things in them. Haha~ And those dark circles!!!
Shit face =(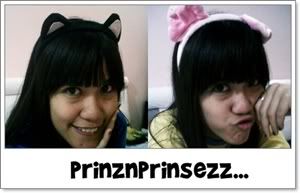 #83- 010110 Went shopping on New Year's day with my love and bought these ridiculous headbands for no reason. Haha~
Will show you guys the headbands on the January buys post end of this month.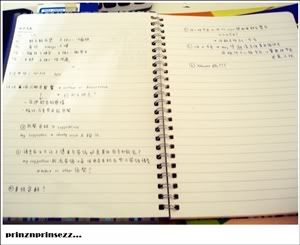 #85- 030110 Jotting down stuff to talk about at my YF meeting on Monday. Can't believe it can be so stressful. O_o
Well, all done there. More of it to come when I upload everything from the phone and camera.
See you guys soon coz I'll be posting real soon.
So tata people~