Today's Dookie Can Cook's dish is one of those dishes which recipes are copied out from Mina (a Japanese magazine). I've not been buying Mina for a long time now. I don't know if they still have recipes in them. If they still do, I highly recommend you guys to get Mina from the bookstores every month coz the recipes are easy to follow and the dishes created are very yummy and healthy.
My two previous Dookie Can Cook dishes are from Mina too. Here's the links to the post if you are interested:
Dookie Can Cook #2: Cauliflower x Prawns
Dookie Can Cook #3: Ginger Grill Pork Belly
And the first Dookie Can Cook which I'm very proud of is also worth checkout. So here it is...
Dookie Can Cook #1: Earl Grey Nama Chocolate
Okay let's start today's Dookie Can Cook by going through the ingredients needed for this pork meatballs.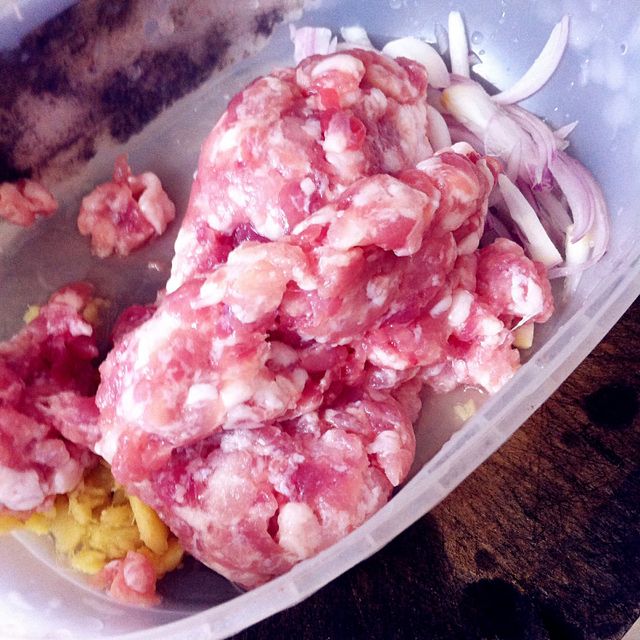 About 200g of minced pork