"Annie Wears Saree"
is a lame way my bestie, Puff use to wish someone during the anniversary. Every year during whatever anniversaries, this Puff will text us:
"Happy Annie Wears Saree"
lol. Damn lame right? But I think it is a damn witty title to put so I decided to use it for this trip to Penang. I hope Puff don't sue me for copyright wtf.
Anyways this year for our anniversary, we've been planning either to go to Penang or Langkawi. We were actually leaning towards Langkawi at first coz both of us had not been to Langkawi (I've been to Penang twice). We were looking into flights and all. But it is kinda expensive to rent a car for just the both of us. If it's a whole group of people, it was more worth it. So in the end we decided to go to Penang coz we can just drive there.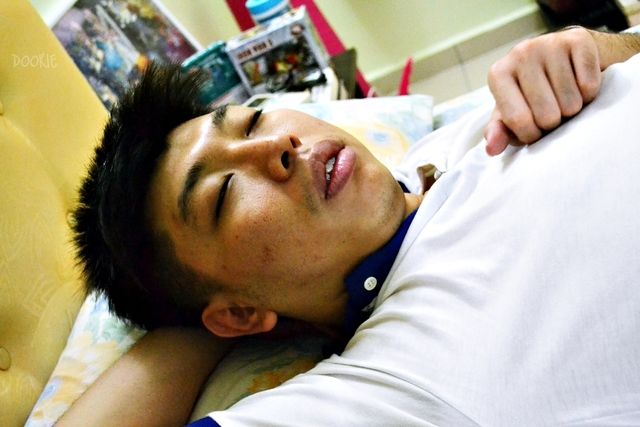 Le husband's half asleep while I was just about to finish packing. So shiok ah can sleep earlier than me. No la. Actually I asked him to sleep first coz he had to drive the next day.