I slept at around 3am and got up at 9am as usual fml. My body clock is no joke 😓 but I think my body can't take it. I'll probably take a nap later the day.
Everyone is doing their beauty favorites today! I've thought of doing a round up of my favorite beauty products as well and talking more on things that I've not spoken in details over the whole month. Let's begin now coz it will probably take the whole day as usual.
TBH I've not tried enough face primers to say which is the best Primer of 2016. I've only used two and out of that two, my favorite is Maybelline's Baby Skin Pore Eraser Primer.
Initially I wanted to try out Benefit's Porefessional. But the price puts me off for a bit. So I started to search for other alternatives or dupes for primers that works just the same. Found this being the most easily access for me in Melaka.
Got it to try for weddings in July and never regretted it. My face makeup
was flawless. I looked like literally have 0 pores and my makeup lasts all night long even though I was sweating a lot.
But I do not use it on a daily basis coz this Primer is silicone base. The silicone is the one which makes your pores look flawless by covering it up. This can easily clog up the pores if worn over long period of time. So I usually use it if I need to go for a wedding or any other special events.
This is my fourth Laneige BB Cushion in the Pore Control version. I think the coverage is awesome and it doesn't clog my pores like many BB creams used to in the past. I'll probably continue to use this until I find a better base product or BB Cushion.
This is the shade that I'm using. I realize many people is in this shade as well. Is it coz it is more suitable for Malaysians/Singaporeans? Anybody uses other shades?
No favorite powder coz I don't really like the powder that I'm using. Gonna explore more into other brands next year.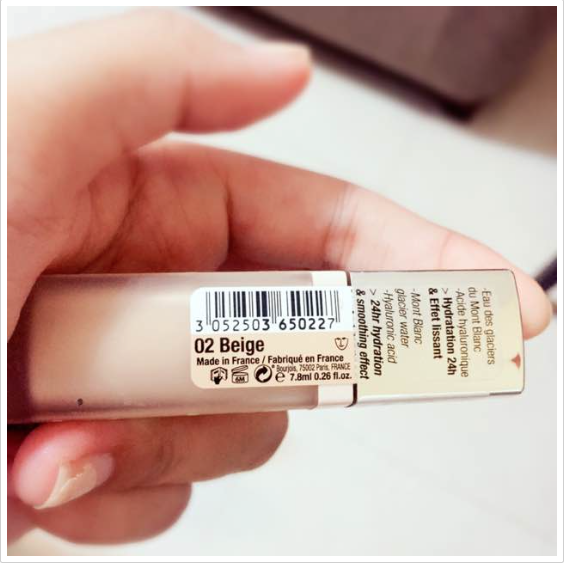 I bought Bourjois Radiance Reveal Concealer coz of some positive reviews on Dayre's #dayrebeauty. A lot of my buys this year is because of #dayrebeauty hehe.
Anyways this concealer does not have very great coverage. But it is very light and moisturizing on the skin. Doesn't crease under my eyes which is what I've been looking for in a concealer. Plus point is it even brightens my under eyes.
Another product from Makeup Revolution that I like is The One Blush Stick in Malibu Matte. It is a dupe for NARS The Multiple. I don't know if they are similar in anyway coz I've never bought the NARS one.
I initially didn't like this coz I find the stick too thick. I find it difficult to directly draw it on my face. I wished it was slightly thinner like the Etude House Play 101 Stick.
I started to apply it with a angled brush and then blend it out with a contour brush. I find that works
better for me than drawing straight on my face.
The shade suits my skintone the best and it blends so naturally to imitate shadows on my face. I love how it makes my face looks thin(ner) even though I have a moon for a face now lol.
There is a lot of product in the tube so I'm not worried it'll run out any time soon. But if it does, I'll definitely repurchase.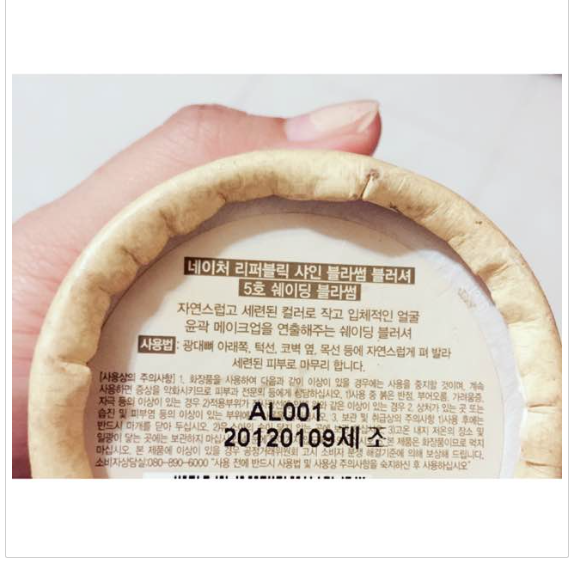 Shade no. 5 Shading Blossom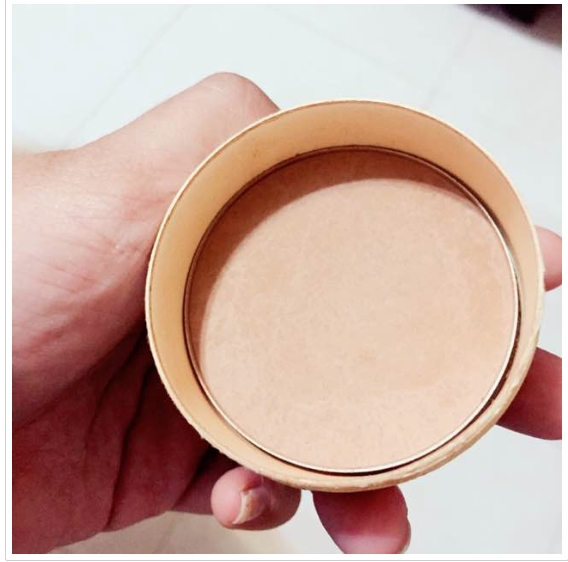 I got this Nature Republic Shine Blossom Blusher damn long ago coz I wanted to use a bronzy shade of blush. Ended up not using it coz it looks extremely dirty on me. Recently I got into d whole contour/bronzer thing & used this more often than before. It's actually expired but I'm still using it coz I'm bad ass like that lol.
The color is pretty sheer but can build up to the shade that you want. Very natural looking as well. Just have to be careful not to use too much or else might end up looking like dirt.
For favorite blush and highlighter, I've already done a whole post on them. Check them out linked below...
Highlighter *here*
Blush *here*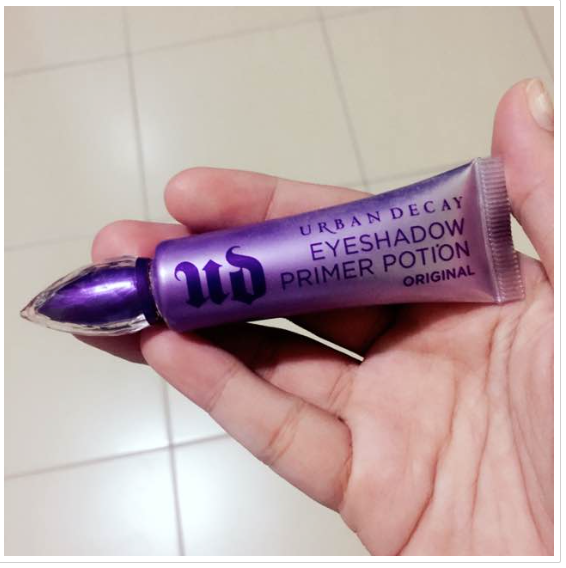 I've tried out Too Faced Shadow Insurance and a few other brands. Nothing can compares to this. Maybe it's the best for super duper oily lids. I've also tried other versions like the one in either sin or Eden. It didn't work well either. Coz I think those are colored. I prefer a clear base.
Probably be using this for life. Also might look for a drugstore or Korean alternative. Wanna see if there is anything as good as this in those areas.
I've posted about my favorite palettes and eyeshadows as well...
Palettes *here*
Single eyeshadows *here*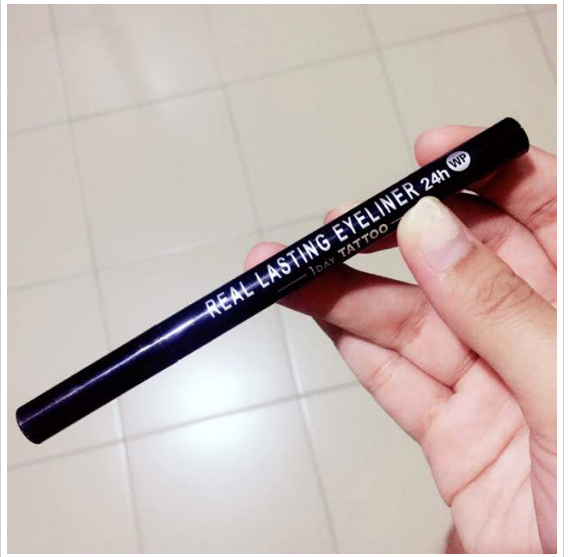 I've mentioned about what I like about this liner *here*. Basically it's dark enough, dries down very fast and very long lasting. I prefer this over the browns coz black makes my eyes stand out better. I prefer fierce eyes than muted eyes la tbh.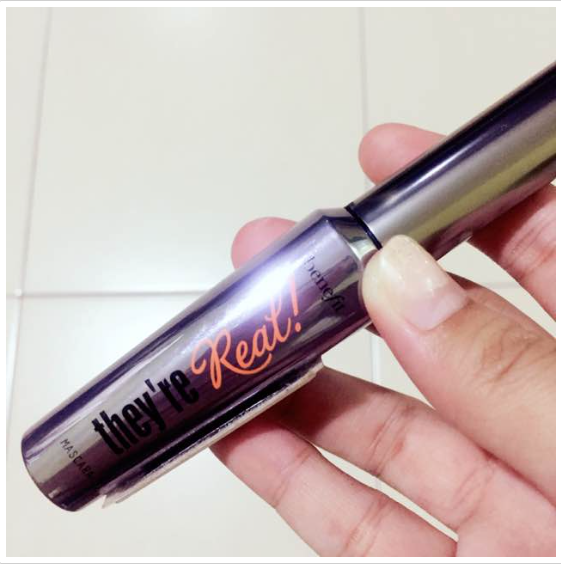 I originally regretted buying Benefit's They're Real mascara coz I hated it. Can't remember why I hate it tho. Just hated it I guess wtf. It was my first Benefit product and I thought it wasn't cheap so I was mad that I didn't like it.
I switched back to Dejavu mascara but I realized I didn't like that too. I decided to alternate between this and the Dejavu to finish up both faster so that I could move on to other brands. As I was using both one day after another, I started to prefer this
Benefit one. Then I eventually use d Benefit one more than d Dejavu one.
What I like about this is that it fans out my lashes like no other. My friend even thought that I was wearing false lashes from d way my lashes looked. It makes it so 根根分明 & so full looking that I've gotten lazy to even get false lashes anymore.
Removing it was also a breeze. Not sure if it's the mascara or my makeup remover la. I used to have problems cleaning my lashes. Now it just comes off as easily as I put it on.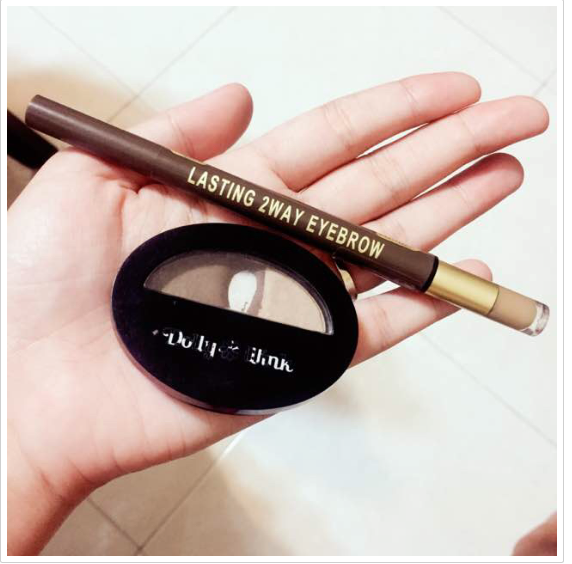 It's a combination of K-Palette 2-Way Eyebrow and Dollywink Eyebrow Powder. I think I've mentioned this before but I can't seem to find the post.
Anyways I'll first outline my brows with the K-Palette eyebrow pencil. Then I'll fill it it with the Dollywink eyebrow powder. It creates a very soft and natural eyebrows for me...tho I wish the eyebrow powder is a wee bit lighter la. Gonna get a lighter shade the next time.
The last item to talk about is my favorite lippies which I've talked about most recently *here* (favorite non-liquid lipstick) and *here* & *here* (liquid lipsticks)
That's all my beauty favorites for 2016. I've expanded my collection so much in one year and I'm glad I've tried so many good products. I hope I'll be able to try more in year to come.
Next year I'm planning to venture more into skincare so hopefully next year's favorites I can share some skincare with you guys.
Alright that's all for today.
See you guys tomorrow.
Bubbye~