First up some Project 365...
#167- 270310 Puff's birthday celebration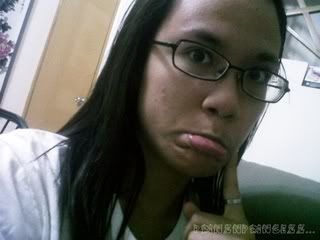 #168- 280310 This is not new but I'm having breakouts again =(
So anyways, on Monday (29/3) I decided to spend some time with Puff and countdown for her birthday with her.
I think we had dinner but I forgot what. Haha~
Then it was movies again...
We watched an episode of GG first.
For your info, I don't really like Nate. My fav is of course Chuck. But I can't seem to get a shot of Chuck. So Nate will do -_-
Next, we watched Shrek The Third and we nearly died laughing. So damn funny la wei.
Its my first time watching so its damn funny for me. I know I'm so damn out dated but whatever la. Shrek's my fav cartoon character after Stitch. Why are his movies so damn funny?
Then we sat around and talked...this time no
sexy romantic ambience
d. Haha~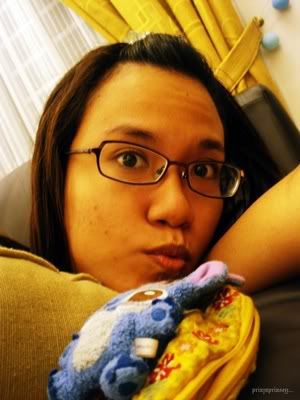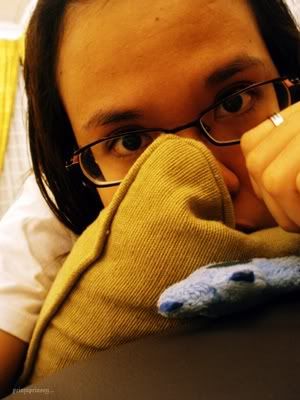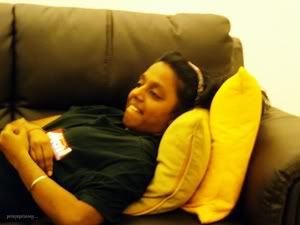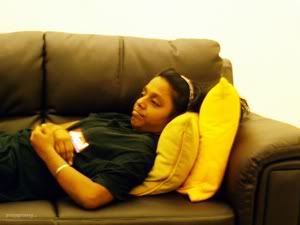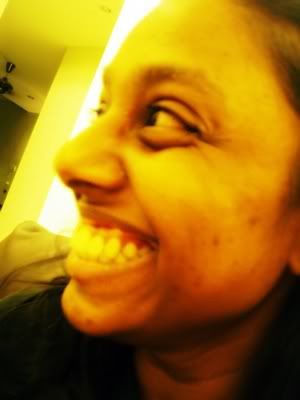 The rest came and gave her a little surprise but I didn't take photos.
We had some McD and count-downed to Puff's birthday.
Don't know what nonsense all we were talking at the moment the clock struck 12, Puff was vomiting in the toilet coz she laughed too much.
Well, that's all~ Short one again.
As you all know, I'm going to a camping trip this weekend. So I won't be at home. But I'll put on some pre-scheduled posts in case you guys missed me. Haha~
So do check 'em out ya =)
See you guys when I get back from Gunung Ledang.
Bubbye~