Hello...
Don't know if I told you guys in the previous post (too lazy to look up :P) but I'm just back from my one-week break. I went to KL to stay with le hubby and then went all the way to Ipoh to meet up with my ex-housemates. I don't want to promise anything but I'll try to post about those trips after I've done with pic editing.
Now I have something that I would like to tell you guys.
So I've always wanted to own a store selling stuff that I really like and personally handpick. (When I was in high school, I dreamed about opening a small store selling t-shirts lol) I've tried a couple of times to start a business by selling my old stuff (as you can see in the tab
*dookie backyard sale*
) but I think my stuff was not that interesting for people to purchase, it didn't work out as I hoped it would. But recently I've been doing some research and did some discussion with SR (who has a little experience about starting business) about starting a small business. Finally after lots of researching and planning for a few months, I'm please to tell you guys that I've started a small online business.
As much as I really want to have a shop of my own, I couldn't afford it just yet. Even if SR and I had that money, we would have purchase a home of our own first. So we'll just settle with this online store first.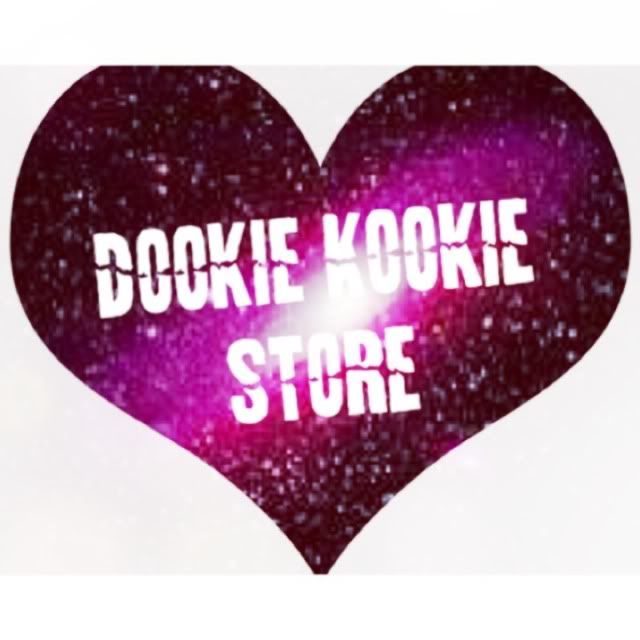 You can find my store on FB at Dookie Kookie Store. Click
*here*
and show your support by liking the page (I know if you are my friend you would :P). I also have an Instagram account @dookie_kookie
*here*
Come and follow the account.
So basically Dookie Kookie Store sells ladies accessories like necklaces, rings, bracelets, bangles and earrings. I've picked a lot of styles that are very popular nowadays and are suitable for teens (12-17) and also young working ladies (20 to mid 30s). Please do check it out and if anything caught your eyes, just PM the FB page or email me at dcas_leprchaune@hotmail.com. If you know me personally, just sms/whatsapp or call me to order la.
For the moment I could only provide postage to those within Malaysia coz I've not worked out on international delivery. But I hope to able to go international one day.
I've also looked into getting other stuff in the store. I've been thinking to bring in bags and apparels. But I've not found the right supplier yet. I've also thought of bringing in Japanese or Korean beauty products. But I need to go deal with the supplier face to face. I don't have time to travel for the moment so it is not possible. But don't worry I'll work out those things and bring in more stuff for sure.
I've only set up Dookie Kookie Store for two weeks but thanks to my friends, business had started.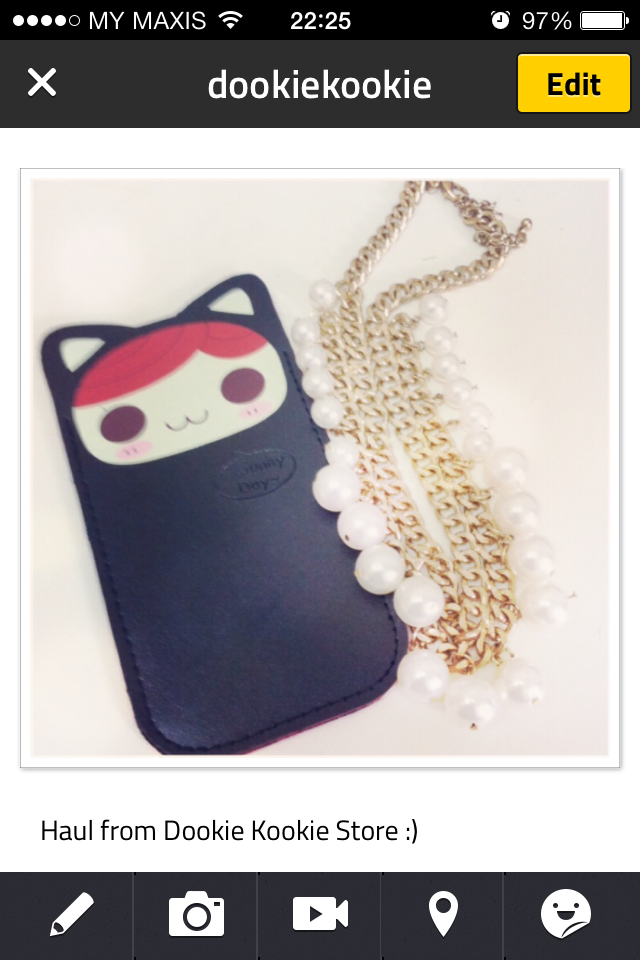 A sneak peak of the stuff I'm selling (Cutey Pouch in Cat, on the left...still not up on the store but will be up real soon. Pearl x Gold necklace, on the right...currently out of stock)
That was some of the stuff that I've sold in the first batch and yes, that's what I bought for myself from my own store. LOL~ I don't know how to profit like this. I have eyes on almost everything that I brought in -.- I have to stop myself from buying every time I update the store.
Another order from the first batch (Pearl x Gold necklace, on the right...out of stock coz my friend and I bought all the stock available. Hahahaha~ Chain earrings, on the left...also out of stock)
This week for second batch...I've received a few orders as well. So happy!!! Hopefully business will go on smoothly.
Alright today is just a small update to tell you guys about my new store. I hope you guys will check it out and like my FB page.
I'll post up other stuff when I'm done with editing. I think tomorrow if there's no interference, I'll post up something.
See you guys soon~
Bubbye~