Did you guys check out the new Harry Potter 7?
Well I did :)
I couldn't remember the rest of the Harry Potter series but this one is the best that I've ever watched. Super duper awesome. It was really exciting and kept me at the edge of my seat. The only thing that bothers me was my seat was too near to the screen and also the air con was too effing cold. LOL~
So anyways, I was on youtube the other day and this youtube makeup guru that I love a lot had done a series of makeup tutorial on the color theme of the different houses of Hogwarts (if you don't watch HP you have no idea what Hogwarts is). I loved it!!!
So the other day I've decided to try out one of the looks. I've decided on trying the Gryffindor look.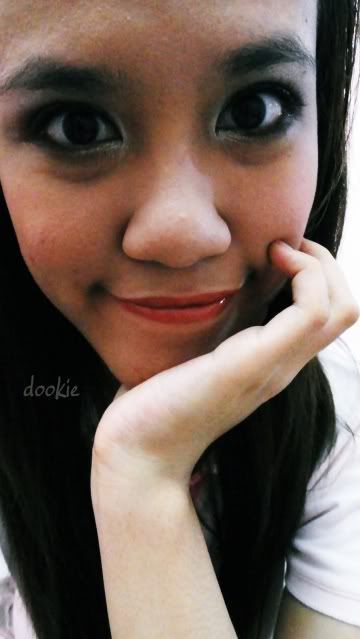 This is what it looks like on me
Seriously felt like photoshopping all my blemishes. This camera is not kind on me :(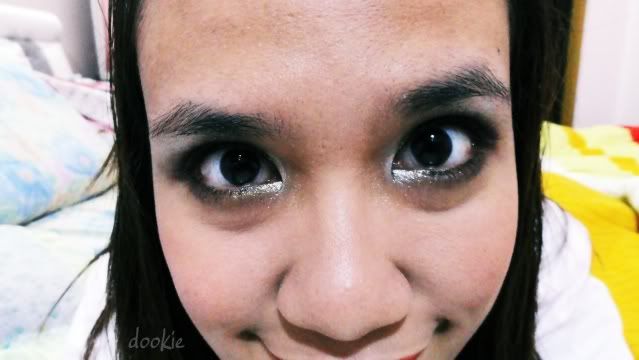 Of course there's no use comparing coz my eyes and her eyes are way different. Plus the products that she uses are different from mine.
But I just wanna show you guys how hers looked like and how mine turn out to be.
Clearly mine look nothing like hers. LOL~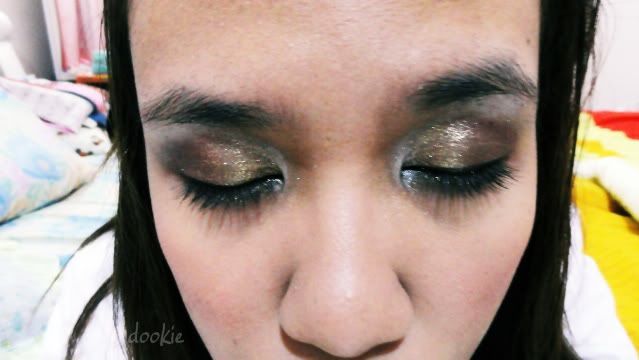 Mine looks so different from hers mainly coz her gold eyeshadow is yellow gold-ish while mine is like a bronzy gold. My red eyeshadow is a pain in the ass coz its too easy to blend. So it looked like so washed out.
Oh, please ignore my messy brows. Didn't have time to make them look nice for the moment. Too busy with other stuff.
It was fun trying out this look coz I love xsparkage a lot. She's the first makeup guru I subscribed on youtube coz I love her looks so so much. She's always using various daring and bright colors and they had different themes. You guys can check her out on youtube on her channel right
*here*
. She does makeup and nails tutorials. Subscribe to her if you like her.
Anyways, here's the post on her blog where I took all the photos
*click here*
. There's the video on how to do this look in that post. Check it out. Check out the other Hogwarts Houses looks as well. I'm gonna try the others when I'm free.
Just a short filler post. Will post more stuff the next time I'm free.
See you guys soon.
Exam's in 15 days. Ahhhhh!!!
I'm dead.
Bubbye~