The last time I posted two travelling and this time round I'm posting two on weddings hehe~
This one I'm really sorry for posting up so late. I'm so late that Liz actually gave birth la wei.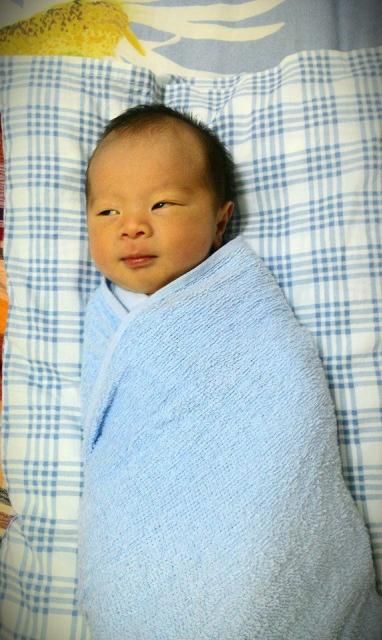 Say hi to Liz and Nic's bundle of joy, Logan Leong
I prefer to call him Ah Chong hahahahahaha~
Liz had been telling us so much about her giving birth experience. Umie who gave birth before this didn't say much before but this time coz Liz was telling, she went all out about it. After hearing all that all I can say is... I'LL SETTLE FOR ADOPTION!!!! That I'm going to get Cesarean.
How did all these mums do it? Immediately after hearing the full details of giving birth, I went and cradle my dear vajayjay. Couldn't hug my mum first coz I was at my in laws'. Hugged the moment I saw her on Sunday.
I'll update more photos of Ah Chong when I go and visit. Liz asked us not to visit her now coz she's trying to get use to being a mum. Hope she'll get a hang of it fast coz I wanna visit asap.
Alright let me start on their wedding post before Ah Chong turns one.