If I were asked who I think is the modern Old MacDonald, I would say that it is my church member, Uncle Ng. For as long as I remember he had always been in the farm business. Before I came to Melaka, apparently he had a pig farm. Then when I started to know the Ng Family, he had a chicken farm. Then when John (Uncle Ng's son and my annoying guy friend -.-''') joined the family business they were doing goat and cow farm. Now with Jo (Uncle Ng's second son and my annoying best friend =.=) joining the team, they are back to having a chicken farm.
John invited the Youth Fellowship to visit his farm recently. I've been to their old chicken farm and their goat and cow farm years back. Let's just say farms are not the best smelling place in the world =P. I am excited about this excursion but not looking forward to go see the chickens. My perfect excursion to the farm would be spent at the farm house with the kids.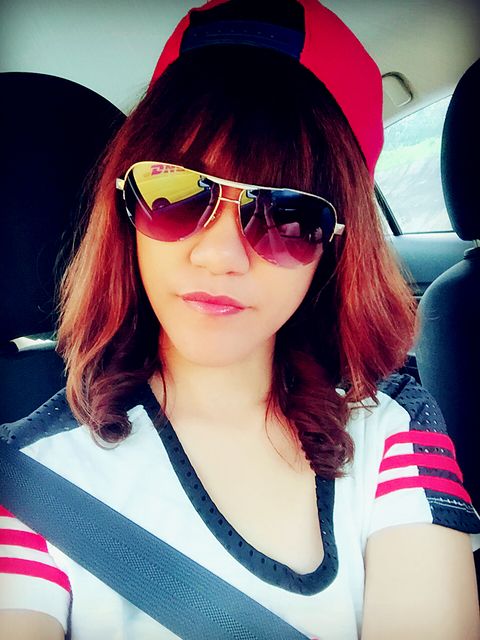 Downloaded this really awesome filter on my Beauty Cam (Camera app on iPhone) called Iridescent. The filter makes the colors pop. My hair color is nowhere near this perfect and I only had lipbalm on my lips but the filter made it looked so good. I'm permanently using this as my default filter la.